BORGS TECHNOLOGIES : 
RAPIDLY EXPANDING AS THE CONNECTIVITY LEADER  
INTRODUCTION:
In an increasingly interconnected world, technology companies are at the forefront of driving innovation and shaping the future. Borqs Technologies, Inc. is one such company that has been making waves in the tech industry. Founded in 2007, Borqs Technologies has steadily risen to prominence, thanks to its commitment to revolutionizing connectivity in the digital age. The Company announced its expansion into AI and intends to utilize a significant portion of its proceeds from the planned divestiture of it's stake in Hawaii based solar energy + storage company Holu Hou Energy (HHE) to invest further into AI driven technologies.  The divestiture of stake in HHE is expected to occur before year end and will put the Company in its best financial position ever.
The Birth of Borqs Technologies, Inc.
Borqs Technologies, Inc. was established with a vision to empower people with seamless connectivity solutions. The company's headquarters are located in Hong Kong with global presence in Beijing, Bangalore and Santa Ana California.  Borqs Technologies is headquartered in Hong Kong with a US office in Silicon Valley, and wide presence in China and India for manufacturing and innovation.
Connectivity Solutions for a Connected World
One of Borqs' primary areas of expertise is the Internet of Things (IoT). The IoT refers to the network of interconnected devices and objects that communicate and share data with each other. Borqs has developed a range of solutions that leverage IoT technology to make our lives more convenient and efficient.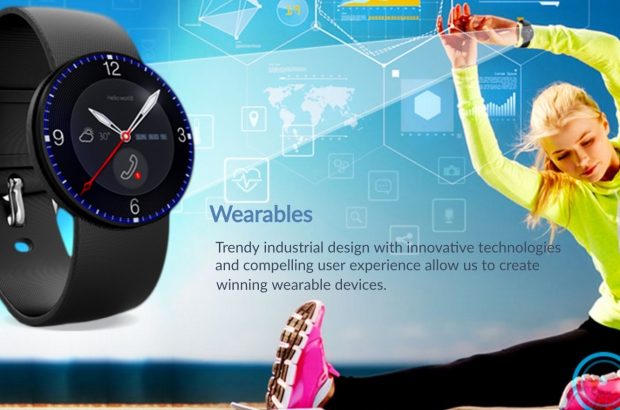 1. Smartwatches and Wearables:
Borqs is known for its innovative smartwatches and wearables. These devices are designed to enhance our daily lives by seamlessly integrating technology into our routines. From fitness tracking to receiving notifications, Borqs' smartwatches offer a comprehensive range of features that cater to a wide audience.
2. Connected Cars:
Borqs Technologies has made significant strides in the automotive industry by developing connected car solutions. These solutions provide real-time data on vehicle performance, maintenance alerts, and navigation assistance. This not only improves the driving experience but also enhances safety on the road.
3. Industrial IoT:
In addition to consumer-focused products, Borqs also offers Industrial IoT solutions. These solutions are tailored to various industries, including manufacturing, agriculture, and healthcare. By connecting machines and systems, businesses can streamline operations, reduce downtime, and make data-driven decisions.
4. Mobile Virtual Network Operator (MVNO) Services:
Borqs has ventured into the MVNO space, offering mobile network services that cater to specific customer needs. This includes data plans, voice services, and IoT connectivity. Their MVNO services provide reliable and cost-effective connectivity solutions for businesses and consumers alike.
Partnerships and Collaborations
Borqs Technologies has forged strategic partnerships with some of the industry's leading companies, further solidifying its position as a key player in the tech world. Collaborations with Qualcomm, Amazon Web Services (AWS), and other major players have allowed Borqs to leverage their expertise and resources to develop state-of-the-art solutions.
A Commitment to Innovation
At the heart of Borqs Technologies' success lies its commitment to innovation. The company invests heavily in research and development, continually pushing the boundaries of what is possible in the world of connectivity. This dedication to innovation has led to the creation of patents and groundbreaking technologies that have earned Borqs a reputation for excellence.
Sustainability and Social Responsibility
In an era where environmental concerns are paramount, Borqs Technologies, Inc. also places a strong emphasis on sustainability and social responsibility. The company is committed to reducing its carbon footprint and implementing eco-friendly practices in its operations. Additionally, Borqs actively engages in corporate social responsibility initiatives, giving back to the communities in which it operates.
The Future of Borqs Technologies, Inc.
As technology continues to evolve, Borqs Technologies, Inc. remains well-positioned to play a pivotal role in shaping the future of connectivity. With a focus on IoT, smart devices, and innovative solutions, the company is poised to address the ever-growing demands of an interconnected world. Borqs' commitment to collaboration, innovation, and sustainability sets it apart in a competitive industry. Whether through their smartwatches, connected cars, or industrial IoT solutions, Borqs Technologies, Inc. is dedicated to enhancing the way we live and work in the digital age.
A Snapshot of Borqs Technologies, Inc.
Borqs Technologies, Inc. is an "International Technology Company" founded in 2007. Specializing in the development of cutting-edge solutions for the Internet of Things (IoT), Borqs has become known for its smartwatches, wearables, connected car solutions, and industrial IoT offerings. With its headquarters in Hong Kong and offices in Beijing, Bangalore, Shenzhen, and Santa Ana California. The company has positioned itself as a global leader in the IoT space.
Wall Street's Perspective on Borqs Technologies
Wall Street research on Borqs Technologies, Inc. paints a promising picture of the company's potential in the tech sector. Several key factors have contributed to this positive sentiment:
1. IoT Growth Potential:
One of the most significant aspects that Wall Street analysts are bullish on is the rapidly expanding IoT market. Borqs Technologies is well-positioned to capitalize on this growth, offering a range of IoT solutions that cater to both consumers and businesses. With the increasing demand for smart devices and connected technologies, Borqs is poised for substantial revenue growth in this sector.
2. Strong Partnerships:
Borqs has strategically partnered with industry giants such as Qualcomm and Amazon Web Services (AWS). These partnerships have not only provided the company with access to advanced technologies but also opened up new avenues for collaboration and product development. Wall Street views these partnerships as a testament to Borqs' ability to attract top-tier players in the tech industry.
3. Product Innovation:
Wall Street research emphasizes Borqs' commitment to innovation. The company invests heavily in research and development, continually pushing the boundaries of what is possible in the IoT space. Borqs has received patents for its groundbreaking technologies, further strengthening its position as a technology innovator.
4. Revenue Diversification:
Borqs Technologies has diversified its revenue streams by venturing into Mobile Virtual Network Operator (MVNO) services. This move allows the company to offer mobile network services, including data plans, voice services, and IoT connectivity. Wall Street analysts applaud this diversification as it reduces dependence on a single revenue source and enhances the company's financial stability.
5. Environmental and Social Responsibility:
The growing importance of sustainability and corporate social responsibility in today's business landscape is not lost on Wall Street. Borqs Technologies, Inc. has taken significant steps toward reducing its environmental impact and engaging in social responsibility initiatives. This commitment resonates positively with investors who prioritize ethical and sustainable business practices.
Challenges and Risks
While Wall Street research largely views Borqs Technologies, Inc. in a positive light, it also acknowledges some potential challenges and risks: Borgs new innovations in social media and PR will bring more information to the public ensures it future sucess
1. Market Competition:
The tech industry is highly competitive, with many established players and newcomers vying for market share. Borqs faces stiff competition in all its product segments, which could impact its growth and profitability.
2. Regulatory Environment:
The IoT and telecommunications industries are subject to evolving regulations. Changes in regulations, especially in key markets like the United States and China, could pose challenges for Borqs' operations and expansion plans.
3. Global Supply Chain Disruptions:
The ongoing global supply chain disruptions and semiconductor shortages have affected the tech industry as a whole. Borqs, like many tech companies, may face supply chain challenges that could impact production and delivery schedules.
4. Market Sentiment and Volatility:
As with any publicly traded company, Borqs Technologies, Inc. is susceptible to market sentiment and volatility. Economic downturns, geopolitical events, or negative press could influence the company's stock performance.
Conclusion
In summary, Borqs Technologies, Inc. has garnered significant attention from Wall Street for its innovative IoT solutions, strong partnerships, and commitment to sustainability. While the company faces challenges and risks inherent to the tech industry, its positioning in the growing IoT market and its diversified revenue streams make it an intriguing prospect for investors. As Borqs continues to shape the future of connectivity and innovation, Wall Street will undoubtedly keep a close watch on its performance and growth potential in the tech sector.
The Company's shares trade on the OTC Markets under symbol BRQSF.